"I ______ take thee, _______ to be my lawfully  wedded husband/wife. To have and to hold, from this day forward, for better or for worse, for richer, for poorer, in sickness and in health, to love and to cherish, til death do us part, So long as you both shall live? "I do."
And then they live happily ever after……….
These are the traditional vows spoken by many who wed. This is supposed to set the tone for a happy marriage. So why is it that many marriages seem to fail? According to www.businessinsider.com, the national divorce rate fluctuates due to factors like education, race, and employment. Many resources have cited that the divorce rate is even higher in black communities. And failing marriages, and relationships can greatly affect the mental health of all individuals involved.  So how can this be changed for the better? How can we become a community that honors and cherishes the nuclear family again? And bring hope and validity back to the institution of marriage?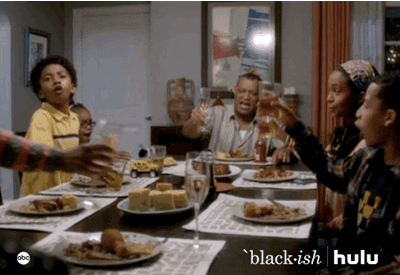 For that, I am unsure. I am in no way a relationship expert. However, reflecting on my one-year of marriage today, I definitely believe that the real WORK in creating a happy marriage begins once you say I DO. And making it to happily ever after doesn't just happen by accident, or with some type of magic. Couples have to be intentional in being happy, and making it work.
Each relationship is as different and unique as the fingerprints of the people involved, so there is no one-size-fits all formula, but I do believe there are some basic principles that can help a marriage thrive if put into practice.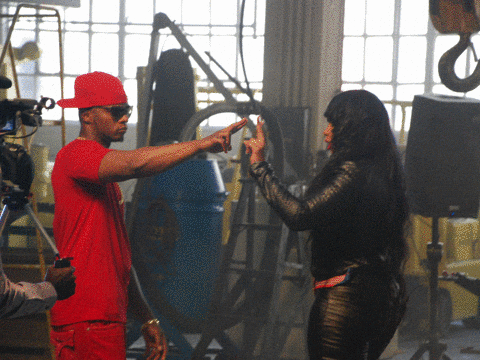 1.Seek counseling before and during marriage.
-Before can be a good way to uncover any underlying and/or hidden issues, or blocks that could prevent an overall healthy relationship from making it. And during, can help to have checks and balance to uncover  and work through issues. It takes TWO happy and whole individuals to create a happy marriage. Self love is always the best love.
2. Make time for each other.
-Plan date days/nights. With the hustle and bustle of life, bills, kids, stress it can be easy to fall into a routine and forget to just have fun. Making time to enjoy each other's company is necessary to keep the fire going.
3. Keep communication open, friendly, and respectful. 
-To be on the same page, there has to be communication, and I believe in order to be a good communicator you have to be willing to listen just as much as you want to be heard. Great communication can change the whole dynamic of a disagreement.
4. Learn each other's love languages. 
-If you're only doing what works best for YOU, you can leave your partner feeling empty, unappreciated, and forgotten.
5. Above all else, remember why you fell in love. 
-Remembering what brought you together. What attracted you to each other; you'll need that. There may be days when you feel like it was the worst decision you ever made lol On those days it's necessary to keep things in perspective.
Any relationship is hard. So trying to become one in every aspect of your life can be the hardest thing you ever do. I believe marriage and parenthood can be an ever-telling mirror of your weak areas, and sometimes that is hard to face. But on the flip side, when it's a happy and healthy marriage, I believe it is beautiful and rewarding. Find what works for you and your partner, and do those things.
Love will never go out of style, and I am always rooting for happy couples. Cheers to happy marriages blossoming and thriving!